Mobile devices for working on-site!
In addition to our fixed workstations, we also offer mobile devices so that you can use modern AutoID technologies flexibly within your business or at your customers' locations.
Our mobile devices are integrated into your existing internal business software environment and support a range of processes regardless of location.
There are unlimited use cases: access detailed product or system information via barcode or NFC, automatic text recognition (OCR) for improved maintenance logs, on-site photo documentation and much more.
In combination with a cloud solution, you can implement features such as providing your customers with access to details about your products or goods movements. Our mobile solutions provide for example support during the on-site installation of products (assembly instructions, working information, etc.), when investigating warranty claims as well as inspecting whether goods are genuine and protecting your brand.
All of our solutions are also suitable for devices such as smartphones and tablets. Our modern RFID inventory solution Asset Sheriff also makes use of mobile handheld devices.
We with well-known manufacturers to ensure that we are able to deliver the best hardware to meet your requirements. Whether it's smartphones, tablets, handhelds or industry-grade rugged devices with a high IP protection class – whether waterproof, dustproof or impact-resistant, for use with NFC, RFID, barcodes, etc. – we will deliver the perfect product for your business and provide software that is tailored to your processes.
Mobile device with a customised application optimally adapted to your processes. Tablet, handheld or smartphone, depending on requirements in combination with barcode scanner, RFID reader, NFC reader, camera, etc.
Our solutions support your logistics, with Track & Trace, quality assurance, and much more.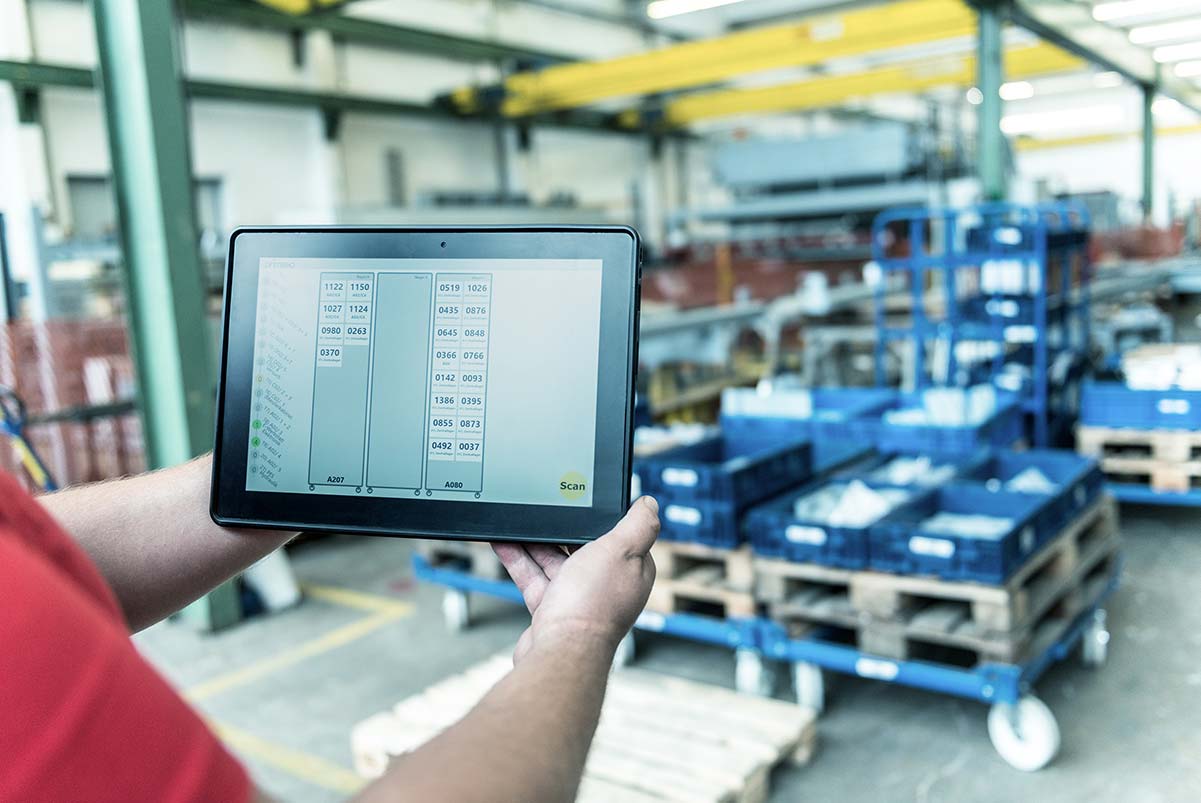 Our mobile devices for flexible working and absolute reliability on the go!
Record maintenance logs directly for an object
Straightforward integration of our devices in your company
Control your processes from anywhere
Information available anywhere and at any time
Quickly create photos and documentation
Search functionality by using RFID
State-of-the-art warehouse logistics in the high rack warehouse at Krenhof
The new automated high rack management system creates efficient warehouse logistics as well as optimal flow of goods to the production process. This is made possible by a comprehensive RFID system covering racks, containers and stackers.
The highly metallic environment with storage locations very close to each other presented the challenge of integrating an RFID system that could automatically book containers to the right storage location up to 12 metres above the ground, without any user interaction, and without any handling errors. Using intelligent algorithms and intuitive software, it was possible to implement this solution in just a short amount of time.
No handling errors due to fully automatic booking of incoming and outgoing goods as they are loaded
Web application for a complete system overview
Transport containers automatically booked to the correct location
7,000 storage locations in a high rack warehouse of approx. 2,000 sqm and up to 12 m in height
RFID system with vehicle terminal
Logging and tracking of all bookings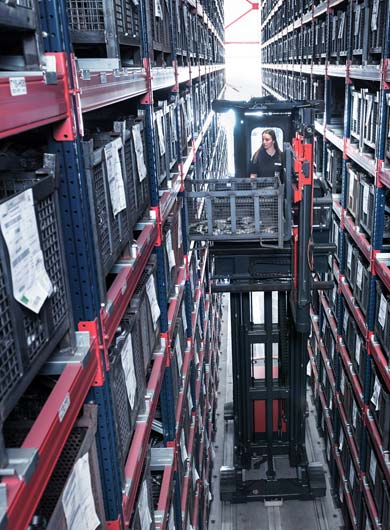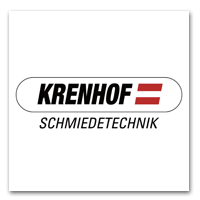 "Despite the complex technical requirements, this RFID system from primtec has massively increased both efficiency and accuracy."
VOLKER KNAPP
CEO primtec GmbH