Control and monitor your systems using our Industrial IoT Devices.
"Internet of Things" technology enables communication between different autonomous systems. On stand-alone devices for example predefined processes can be automatically executed without any further human input, or data can be autonomously captured and recorded.
Our intelligent IIoT devices make it possible to easily extend internal business processes using plug-and-play and thus enhance your options for integrating a wide range of devices such as RFID readers, barcode scanners, sensors, I/Os and much more. The devices execute the specified workflows that you can individually design and dynamically configure in real time.
Alongside automation, control and monitoring, the use of our IoT systems assist for example in material flow control and quality control within your production process.
The autonomous systems allow automatic recognition, storage and processing of acquired data on your server or in the cloud. Evaluation and analysis is performed centrally via a modern web frontend.
Our devices can be used both directly at any point in your production line or connected via LTE at remote stations. If required, they can be equipped with touchscreens to enable simple interaction and visualisation or may be delivered as industry-grade rugged devices with a high IP protection class. Especially for highly available and production-critical systems we offer a reliable solution.
Our IoT Devices help your business in a straightforward and innovative way!
Automation, control and monitoring of your systems
Simple integration into existing systems
Workflows can be designed individually and configured at runtime
Dashboard for data analysis
Modern cloud or server infrastructure
Autonomous or meshed operating mode
Take advantage of the various possibilities to expand the processes in your company with our IoT devices.
More information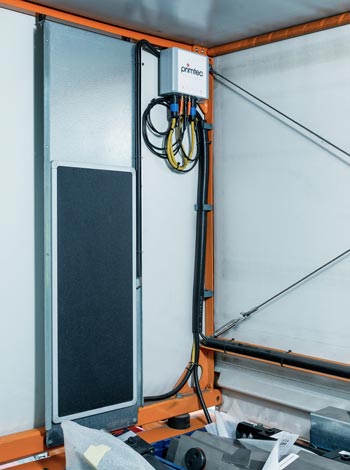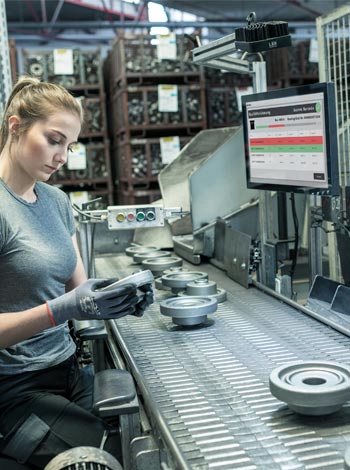 State-of-the-art warehouse logistics in the high rack warehouse at Krenhof
The new automated high rack management system creates efficient warehouse logistics as well as optimal flow of goods to the production process. This is made possible by a comprehensive RFID system covering racks, containers and stackers.
The highly metallic environment with storage locations very close to each other presented the challenge of integrating an RFID system that could automatically book containers to the right storage location up to 12 metres above the ground, without any user interaction, and without any handling errors. Using intelligent algorithms and intuitive software, it was possible to implement this solution in just a short amount of time.
No handling errors due to fully automatic booking of incoming and outgoing goods as they are loaded
Web application for a complete system overview
Transport containers automatically booked to the correct location
7,000 storage locations in a high rack warehouse of approx. 2,000 sqm and up to 12 m in height
RFID system with vehicle terminal
Logging and tracking of all bookings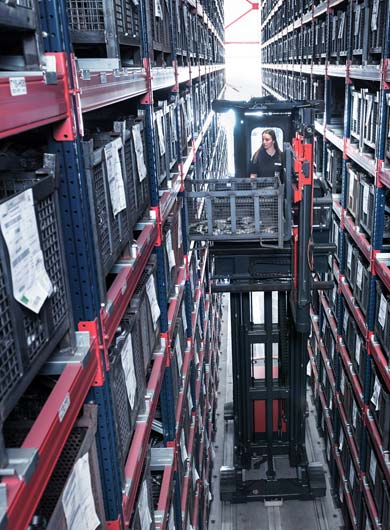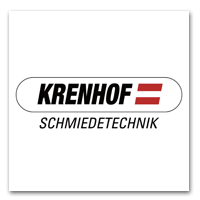 "Despite the complex technical requirements, this RFID system from primtec has massively increased both efficiency and accuracy."
VOLKER KNAPP
CEO primtec GmbH