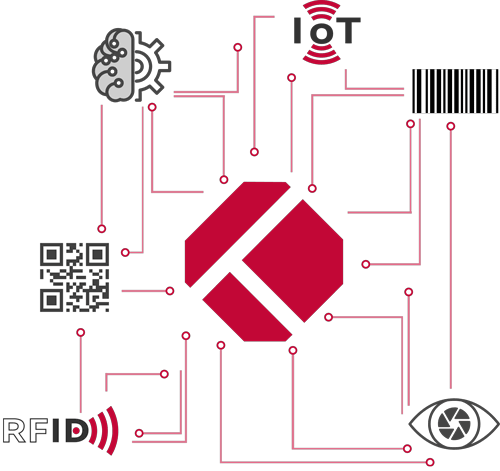 RFIDInnovations becomes primtec. Along with our new name, we've also taken on a new look!
As RFIDInnovations we have been active for more than 15 years in the areas of software development for RFID applications, hardware sales and complete AutoID solutions. We develop solutions for automatic object identification in a wide range of business sectors and processes such as logistics, warehousing, inventory, production and product tracking. Our aim is to optimise your internal company processes using innovative technology.
Digitalisation accelerated the pace of technical development and brought new challenges for us and our customers. We have therefore been steadily expanding our service portfolio, continuously integrating new features. That's why we reorganised our company step by step.
In order to make internal developments more visible, we felt it was the right time to give our company a new look – and so RFIDInnovations has become primtec. What remains the same, however, is our desire to find the best solution for our customers. We look forward to implementing successful projects with you in the future.