We can't take the complexity out of your processes, but we can minimise it!
Based on our universal primtec.Labs framework, we develop software applications for a wide range of different platforms in order to make your processes more efficient. Our software runs on dedicated servers, client workstations, mobile devices (smartphones and tablets), IoT microcomputers, wearables and much more.
The strength of primtec.Labs lies in its high degree of flexibility that makes it versatile enough to implement a wide range of solutions and reduces the amount of customisation  required. That means we are able to quickly implement highly customised projects. primtec.Labs is a mature and proven system that guarantees the highest degree of reliability and high availability in line with the most stringent industry standards. primtec.Labs is also constantly growing and learning to further develop itself dynamically as customer requirements change.
We work together to analyse and evaluate your processes and make use of automation from the very start in order to meet high quality standards. At the same time, we give a great deal of attention to usability: intuitive interfaces display only the information and processes that are actually required. User input is kept to a minimum in order to avoid handling errors.
Since each customer has his own individual requirements, we combine the highest degree of stability expected of an industry-grade system with workflows that are customised to your internal business processes. We implement further optimisations using machine learning, such as automatic adaption of the system to changing environments while operating.
The modular nature of our software means that you receive a fully customised software solution with low development costs.
Of course, we can also develop or customise a corresponding interface for the integration into your system landscape: ERP systems such as SAP, MS Dynamics AX, various warehouse management systems, MS SQL server, Oracle, NoSql databases, PLCs and much more, as well as proprietary interfaces.
Your advantages by using primtec.Labs:
Highest quality using a modular architecture
High availability and high performance
Machine learning for high-quality data processing
Extremely flexible for fast implementation
Customised workflows
Individual UI, focused on usability
Versatile software interfaces
Easy to connect to existing systems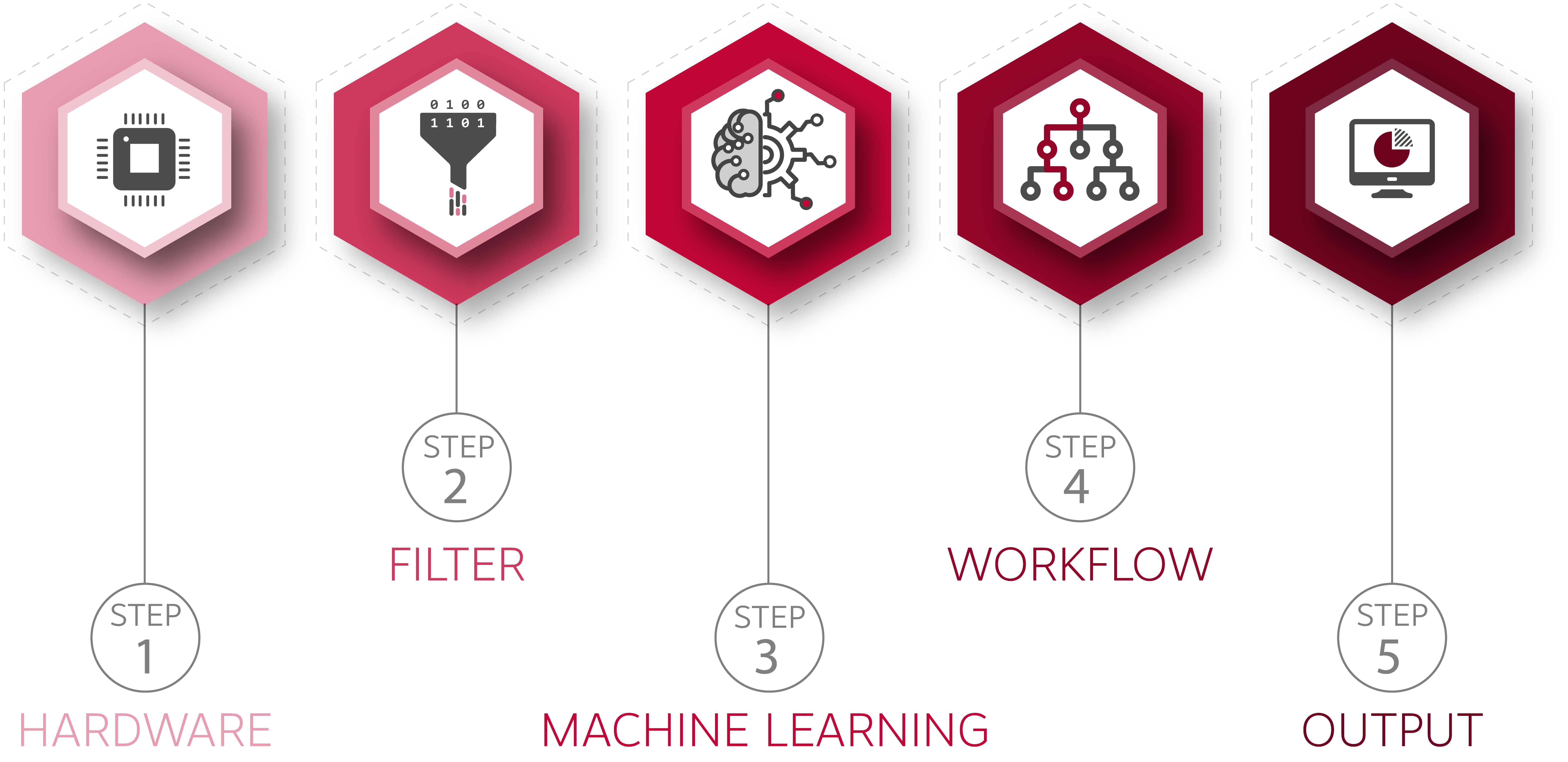 Interactive user experience in the visitor centre at the EU parliament in Brussels
The guided multimedia tour through the visitor centre at the EU parliament is a thoroughly modern experience that links media guides with various RFID technologies.
The personalized media guide is the key to an interactive experience of the 21st century.
Detection of the guide when entering specific areas can trigger content on 360° beamers and monitors or just start videos on the visitors multimedia guide. Just by scanning a specific exhibit the visitor can easily get detailed information on his device.
3,000 sqm of exhibition space
More than 2 million visitors since opening
700+ media guides
EU-wide tender
Automatic localisation of media guides and targeted interaction with visitors while exploring the exhibition
Near-field technology provides detailed information on specific exhibits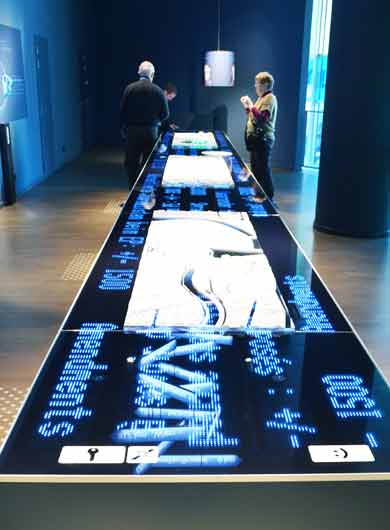 "The combination of modern multimedia guides and modern RFID technology ensures an unforgettable and impressive experience."
A VISITOR