The right product in the right quantity in the right state at the right time at the right place with the right information: tugger train, forklift & friends
Efficient warehouse logistics and an optimum flow of goods within production areas are absolute necessities in modern warehouses and production facilities in order to achieve optimum output.
Improving internal transport routes using industrial truck combined with mobile conveyor technology makes a significant contribution to increasing production efficiency and warehouse organisation.
We develop solutions for your business that will ensure that the right article is always available in the right place at the right time!
The vehicle terminal provides the operator with all the necessary information at all times. Where is it located? What has been loaded? Where is it going?
Our tugger train and forklift solutions will satisfy your needs!
Improved supply reliability
Short routes, less time
Increased workplace safety due to less traffic through optimised transport routes
Individually tailored to your processes
Precise overview of current stock
Interface to warehouse management and ERP systems
Our tugger train in use at EVG
Our tugger train solution at our customer EVG as an example for efficient intralogistics!
The vehicle terminal provides the operator with an overview of their tasks, the route to take and gives immediate feedback to ensure everything is correct.
The forklift system records the loaded container and its exact storage location.
Even in narrow high-rack warehouses with many interferences, the exact storage position is determined and the container automatically checked in or out.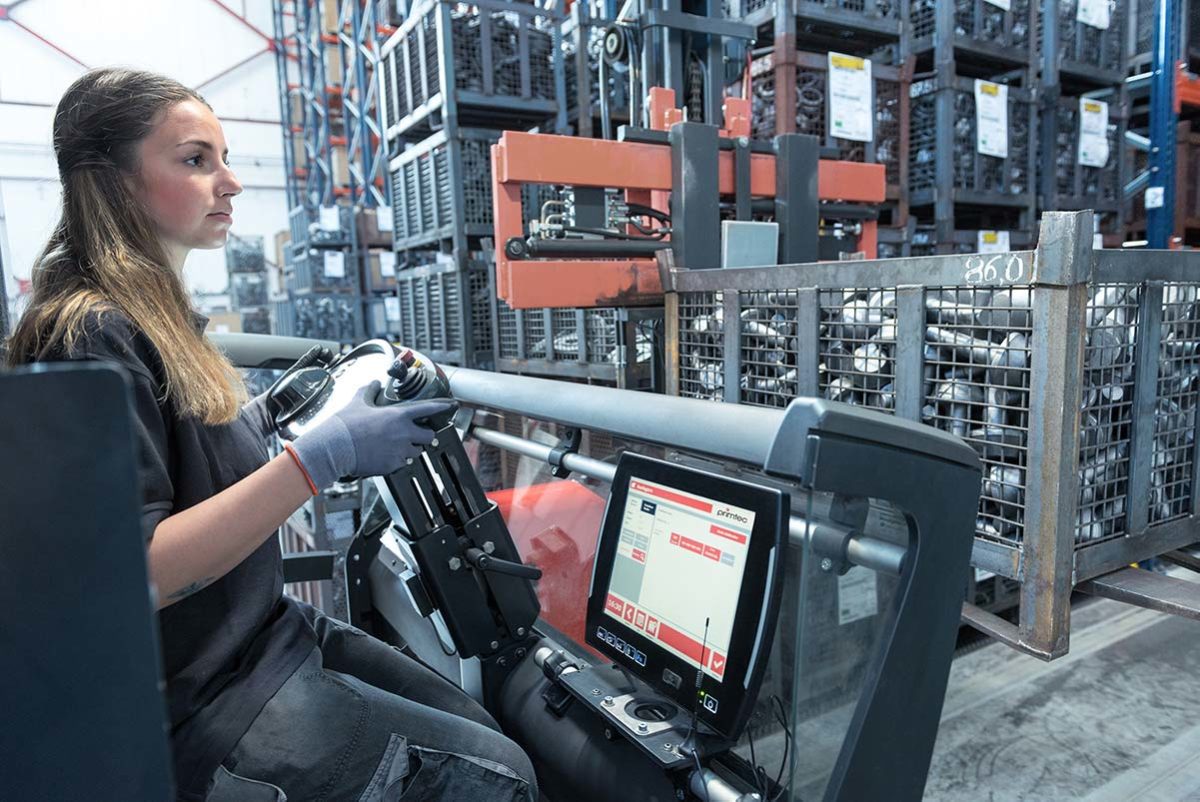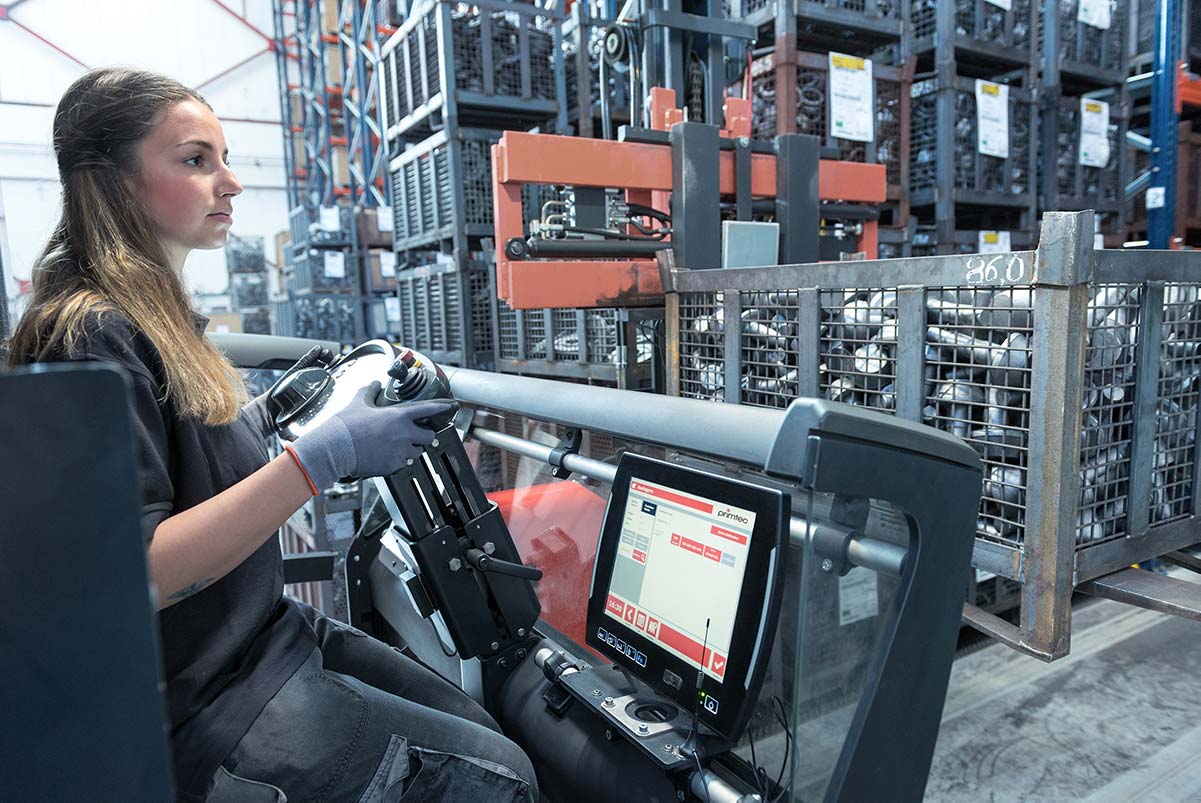 A comprehensive WMS solution for Coca-Cola HBC Austria
In the state-of-the-art production and logistics centre, we have introduced a modern WMS system including control centre and forklift guidance system to achieve a high throughput of goods and to optimise and automate storage-, removal- and return-processes. Several block storage areas as well as the area of the mobile racks are captured by our system. In order to optimally organise the pallet movements, various optimisation strategies are used at the same time, which are controlled and monitored by our system. Each forklift was easily upgraded with a forklift terminal and thus integrated into our system. All activities can be conveniently analysed and controlled on the browser via a modern dashboard. The information obtained, such as the real-time stock level or even a complete base data overview, enables efficient planning for procurement and production.
Read more about this project here!
Integration of all suppliers into the GS1 Upstream process
Dynamic bearing attributes with validation
Direct interface from the stacker to the mobile rack
More than 500 pallet movements per day
Optimised storage/removal strategies
Project partners Still GmbH and GS1 Austria GmbH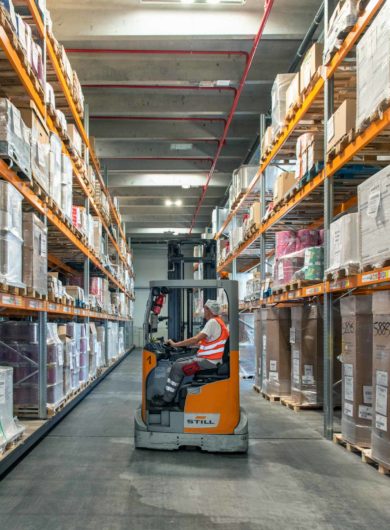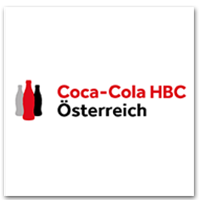 "Thanks to the good cooperation with primtec, we now have a warehouse management system that ensures fast and efficient work in the new mobile racking."
ACHIM GASSER, ALEXANDRA THOMIK
Raw Material Supervisor