You want to benefit from the latest technology –
we deliver the optimal solution!
Originally founded in 2005 as RFIDInnovations, primtec has many years of technical experience in providing a wide range of complete solutions in automation, logistics, track & trace and inventory. We optimise your company processes based on proven and also cutting-edge technologies, such as RFID, barcode, IoT, machine learning, computer vision and many more.
Based on your individual enquiry, we will be pleased to consult you and design a tailor-made solution for your company and implement it for you.
We are your one stop solution provider! From planning to development or customisation of our software modules, delivery and installation of hardware components to the launch.

As a long-standing GS1 solution provider, we can implement worldwide GS1 standards into your solution.
Michael Mally
Shareholder and Managing Director
Head of hardware department and project management
Volker Knapp
Shareholder and Managing Director
Head of the software department and development of the high-performance framework primtec.Labs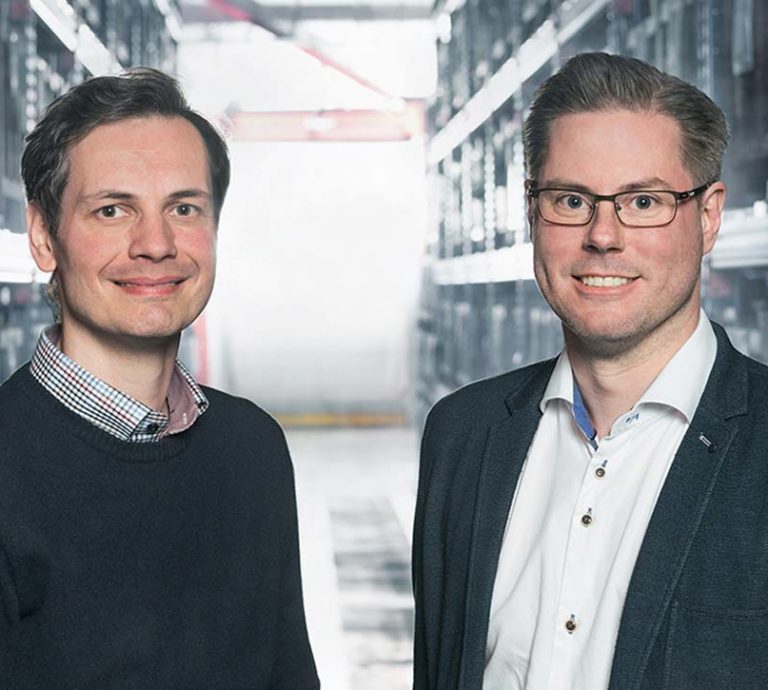 Why primtec?
Your application is built on our proven primtec.Labs framework


Based on our own in-house software platform, we create a dynamic and reliable system that meets the highest industrial standards (24/7).

Significant time savings in project implementation


Our efficient structures allow custom projects to be implemented quickly.

System optimisation using machine learning


Efficient real time adaptation to changing environments in order to increase overall performance.

Automation with IoT


Decentralised devices that autonomously monitor and control workflows directly at the production line.

Customised user interface


High usability ensures simple handling which means minimal training is required and ensures there are no user errors (zero defects strategy).

Your cost benefit


Due to the modular architecture of our software, processes can be easily adapted to your specifications.
A tugger train solution for EVG
Our sophisticated tugger train solution resolves problems with small parts intralogistics in production and ensures security of supply. The required parts are delivered to the assembly stations using a tugger train equipped with RFID technology. The required parts are delivered to the assembly stations using a tugger train equipped with RFID technology. The loaded transport units are automatically detected and the correct unloading stations visualized. This allows an optimal route to be chosen for only the relevant stations. The route is displayed on the vehicle terminal and all relevant information shown during loading and unloading processes, allowing handling errors to be corrected immediately. This ultimately improves the overall process quality and ensures accurate production planning.
Vehicle terminal and mobile device for controlling and operating
Immediate notification of incorrect loads and wrong transport unit handling
Articles are brought to the required assembly position at the right time
Automatic localisation of the tugger train
Route visualisation for loaded transport units
8 factory buildings, 90 assembly areas, 21 stations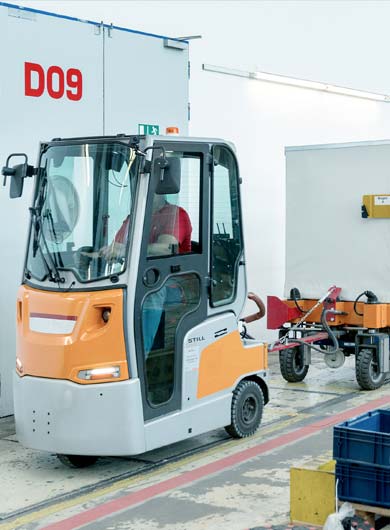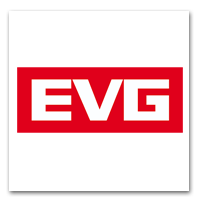 "The problem in locating missing parts required for assembly has been 100% solved by primtec."
KARL FRUHMANN
EVG