A clear advantage for those continuously tracking their goods. Only that way you will have a permanent overview and make your value chain more efficient.

"Where exactly is it?" question that should be self-explanatory in the age of digitalisation – especially by using our modern Track & Trace solutions. They enable you to identify and track goods or products along the production line or in the warehouse at any time.
What is Track & Trace?
Track & Trace technologies are used to track shipments, products or loads within the supply chain. In the course of digitalisation, this involves the availability of all sorts of information about individual goods or upstream products during the product cycle. The current processing state, the origin, product lifecycle, materials used, product attributes and other factors can be accessed at any time and ensure continuous traceability throughout the production or supply chain. From order placement to production, from completion to dispatch – you will know the precise location and processing state of each product at every stage of the value chain.
Track & Trace also offers efficient new options for product labelling and worldwide product protection. Whether tracking individual parts along the production line or in a large warehouse, assembling or tracking raw materials: the origin as well as the state of a product is recorded at each step of the process.
Delivery and production control: precise, on time and correct!
Delivery of the right components to each assembly station at the right time
Identification of all goods produced on the production line
Tracking of goods movements within the warehouse
Worldwide traceability of all goods
Optimisation of storage logistics and speeding up delivery processing
Sustainable increases in productivity and quality
Scanning vehicles using an RFID gate on each training circuit of ÖAMTC
At Austria's largest mobility club, ÖAMTC, our RFID gate solution automatically scans vehicles on practise runs in driver trainings.
Each participant receives a personalised transponder for the duration of the training session which is attached to the vehicle windscreen. The labelled vehicles are detected as they pass the gate on the training circuits. This works for speeds of up to 70 km/h at least.
Additionally, a picture of the scene is taken that can then be directly linked to the participant.
Automatic detection of vehicles during driver safety training
Installed on photo stations on training circuits
Direct association of images to the driver of the vehicle
Detecting vehicles as they pass with speeds of up to 70 km/h at least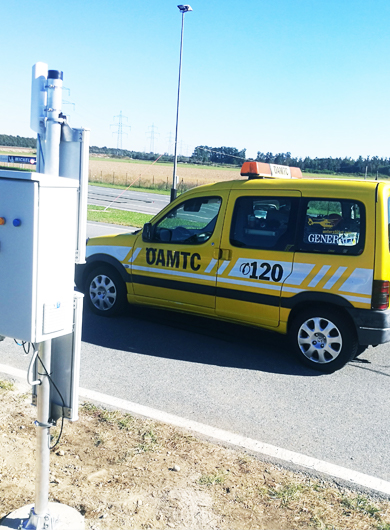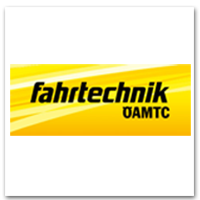 "Our solution enables reliable vehicle identification at high speeds and over a large distance."
MICHAEL MALLY
CEO primtec GmbH